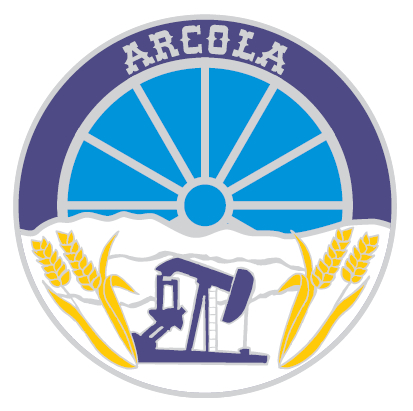 News Release
Town of Arcola Receives Small Communities Fund Contribution for Wastewater Lagoon Expansion
February 29, 2016          Arcola, Saskatchewan
The Town of Arcola is pleased to announce that their wastewater lagoon expansion project will receive funding through the New Building Canada Plan – Small Communities Fund.  The total estimated project cost of $3,300,000 will be shared on a one-third basis, with the Government of Canada committing $1,100,000, the Government of Saskatchewan committing $1,100,000, and the Town of Arcola contributing $1,100,000.
The Town of Arcola plans to construct a sewage lagoon with new primary cell, expanded secondary cell, force main, outlet structure and all associated works.  The project will improve the reliability and performance of wastewater collection for the residents of Arcola.
This project is one of 11 recently announced in Saskatchewan, bringing the total to 37 projects approved in the province so far under the Small Communities Fund.
Quotes
"Safe drinking water and effective wastewater processing facilities are critical to providing sustainable, livable communities.  The Government of Canada is proud to invest in these 11 infrastructure projects, all of which are in Saskatchewan communities of less than 2,000 people. The projects will improve local infrastructure and have a positive and lasting impact on the quality of life of these residents."
The Honourable Ralph Goodale,
Minister of Public Safety and Emergency Preparedness
"Our government is pleased to have partnered with the Government of Canada to invest more than $5 million toward improving critical water and wastewater systems in 11 communities across the province.  Key investments like this will help make life better for citizens both now, and well into the future."

The Honourable Jim Reiter,
Minister of Government Relations
"Arcola is very pleased with this announcement from the current Provincial and Federal governments. This will provide citizens of Arcola with a sustainable future, continued growth, and improve the environmental impact. Our wastewater lagoon expansion project would not be possible without this funding."
Harry Laurent
Mayor of Town of Arcola
Associated Links
To learn more about the Small Communities Fund, please visit http://www.infrastructure.gc.ca/plan/sc-cp-eng.html.
To learn more about other projects recently announced in Saskatchewan under the Small Communities Fund, please visit http://www.saskatchewan.ca/government/news-and-media/2016/february/26/eleven-infrastruture-projects.
To keep up to date with the progress of the Town of Arcola's project, please visit www.townofarcola.ca
Contacts
Christie Hislop, Administrator
Town of Arcola
Box 359, 127 Main Street
Arcola, SK, S0C 0G0
Phone: (306) 455-2212 Fax: (306) 455-2445
e-mail: arcadmin@sasktel.net