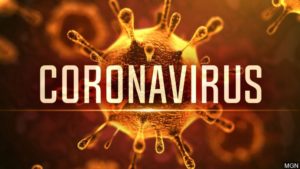 By resolution of Arcola Town Council, the following preventative measures are being taken to ensure the continued health and safety of our employees and the entire community. The following are in effect immediately until further notice:
Recreational/Cultural Facilities:
ALL Town owned public facilities will be CLOSED effective immediately until further notice. The Town Council will continue to monitor the situation.
This includes: Prairie Place Hall, Prairie Place Hockey Rink, Prairie Place Curling Rink, Optimist Legion Hall, MacMurray Theatre, Moose Mountain Wildlife Hall, Arcola Museum and Arcola Public Library.
Town Office:
Closed to the public, but staff will remain at work. Payments for property taxes, utility bills, and accounts receivable can still be made through online banking, by cheque via Canada Post or through e-transfer to arcadmin@sasktel.net.
If you have any questions about this, please call the office, we would be happy to assist you. Our office will continue to operate during our regular hours of 8:00 a.m. – 4:30 p.m., we will be available by telephone: 306-455-2212, or by email: arcadmin@sasktel.net.
The Public Works staff will also be limiting public interaction. Please do not approach staff in person but contact the office instead by phone or email. Public Works will also not be entering homes of residents at this time unless deemed an emergency.
We realize that some residents, especially seniors may not have access to social media, so we ask the community at this time to check on your friends and neighbours via telephone to make sure they are aware of these Town changes.
Town Council and staff understand that things are very uncertain in our world right now and appreciate your patience in this rapidly changing situation. We ask that you follow the advice of our public health officials and practice social distancing and revert back to the Government of Saskatchewan website for more information: Sask Gov – COVID 19