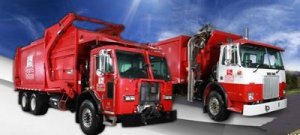 Christmas Day falls on Friday this year, and because we usually have normal residential garbage pickup on Fridays it has been changed to Saturday December 26th. 
Also for your information, regular recycle cart pick up will still be on Monday December 28th. There will also be normal residential garbage pick up on Friday January 1st.
Click here for the garbage and recycle cart pick up schedule for December 2015-November 2016.