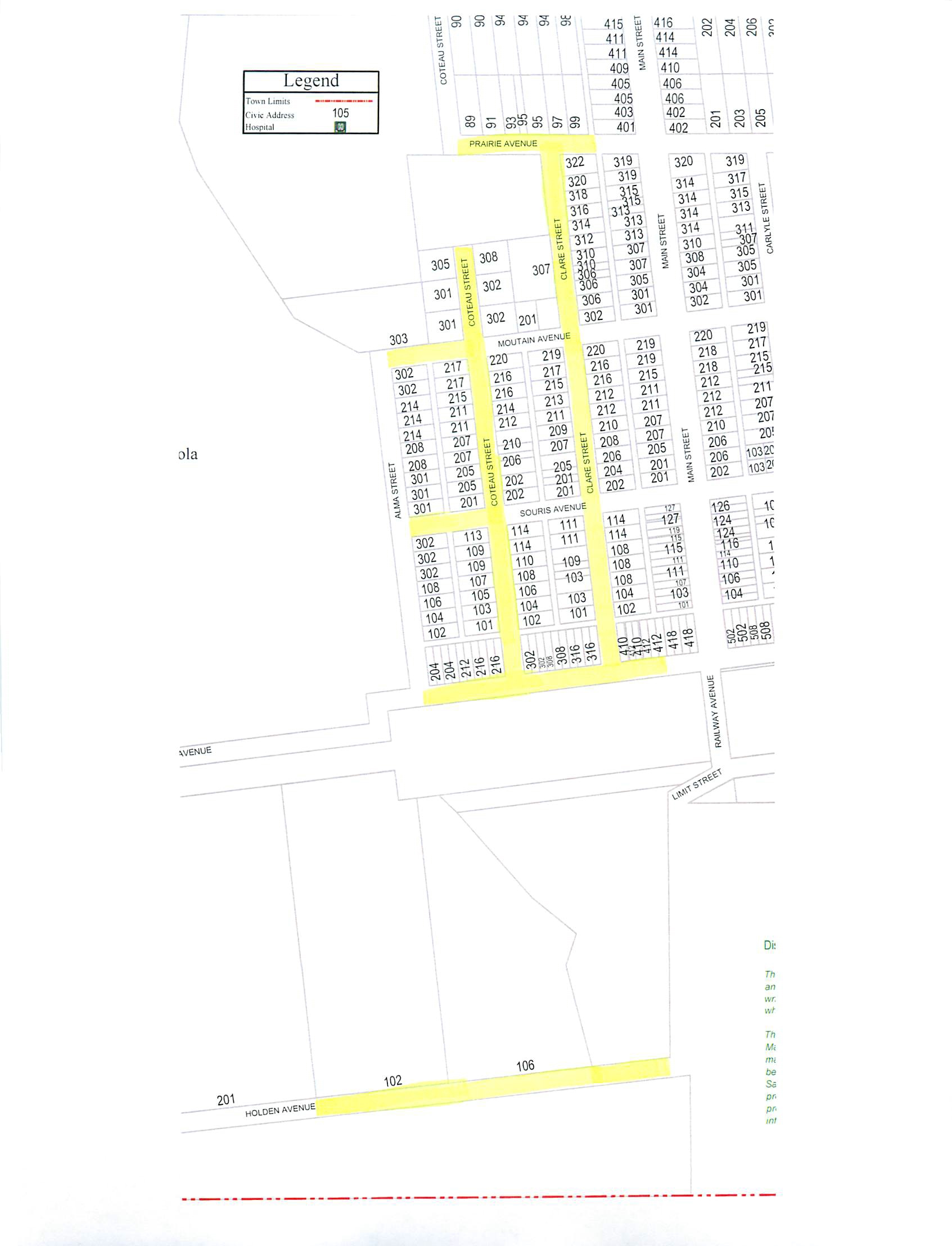 The Town has come across a cracked water line on Railway Avenue while working on installing a new sewer line. This water line has not burst yet, but we do plan on fixing it while the line is exposed.
If all goes accordingly, the following streets will be without water Thursday October 19th in the afternoon from 1:00pm until fixed:
 – All of Coteau St (including Daycare and Golden West)
 – All of Clare St
 – 89-99 Prairie Ave
 – 204-412 Railway Ave
 – Holden Ave
 – 301 & 302 Souris Ave
 – 302 & 303 Mountain Ave
If the water line should happen to break between now and Thursday afternoon the water will have to be shut off immediately to these streets.
We are sending out this notice now to give these residents lots of time to stock up on water. Should you have any further questions please call the Town Office at 455-2212. Thank you for your cooperation.